Easy shoe and handbag organizing tips (I USE THESE EVERYDAY)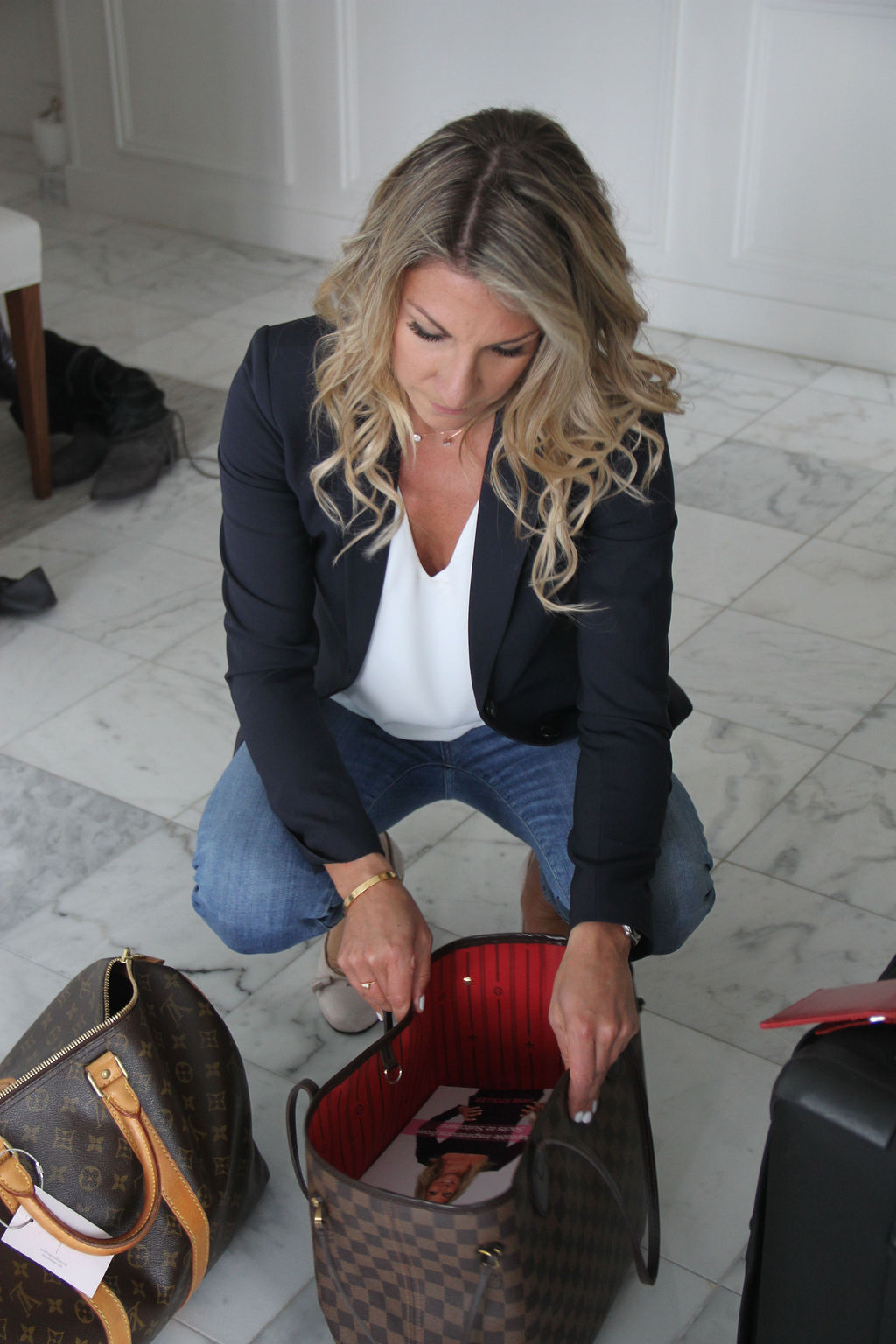 Stuck on how to organize your shoes and handbags? I'm giving some quick and easy tips to help you get started.
For this blog post in video form, please head to my YouTube channel or check the bottom of this post.
Your shoes and handbags deserve the same care as your clothing. Today, I'm giving you some quick and easy tips to start organizing these items for the most efficient closet.
Try a boot organizer
Boots can be a pain to store in a closet — they seem to topple over at the slightest touch. Instead, a special boot organizer can safely house five pairs in the "footprint" of one. This tip is especially useful if you live in an apartment with limited storage space!
Put shoes on the door
The best thing about high heels is that they're basically designed for this genius storage hack. Hang rails on the inside of your door to squeeze extra storage out of your closet.
Stagger shoes
You can fit more on your closet shelves if you store shoes with the right and left ones facing opposite directions. To do this, face one shoe toe to the front and the other heel to the front.
Hang purses on hooks
Shower hooks are perfect for hanging purses in your closet on the hanger rod. Bonus: this method will ensure your handbags' handles don't get misshapen.
Use office organizers
Get creative with on-shelf storage. It turns out magazine files are the ideal shape for storing clutches and wristlets.
Now that you have some ideas to begin tackling the challenge of shoe and handbag organizing, I'll be continuing my 4-part series on closet organizing in the next couple of weeks (including how to organize your accessories!).
Happy organizing!